If you're looking for a body shop in South San Francisco, come on by European Collision Commercial! We work with all types of insurance companies – customer service is important to us, and we want to make this process as easy as possible. We're the commercial vehicle body shop with over 60 years of combined experience that locals trust. We can handle anything from sprinters and other cargo vans to commercial vehicles, and we're sure to only use factory-approved procedures on the vehicles we work on. Whether you need your car washed or you have been in an accident and need body restoration, we can help make sure your car is up to both factory standards and European Collision Center standards.
European Commercial Collision can Help You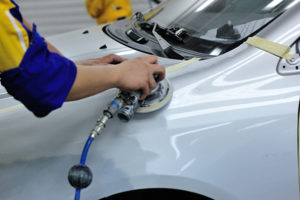 The services we offer as a commercial van body shop include major collision and minor collision repairs, cosmetic repair, paint restoration, auto detailing, suspension/wheel alignment, paintless dent and lease return repair. Our technicians use only manufacturer-approved materials and procedures, including the paint we use (which is also environmentally-friendly). Whether you have a Nissan, Dodge, Ford, Mercedes, or any other kind of commercial vehicle or truck, we have experience with them all and can help you to get your car back on the road as quickly as possible.
Remember that your car is an investment, and repairing it to pre-accident quality and detailing it regularly can help you retain it's value whenever it's time for you to sell it. European Collision Commercial is the body shop of choice for the South San Francisco community. Give us a call or drop by today!