Getting into an accident is always a stressful situation, even when there's little to no damage to your vehicle. Regardless of the damage, it's inconvenient and stressful, however, knowing what to do when you're in an accident can help you feel a little more at ease.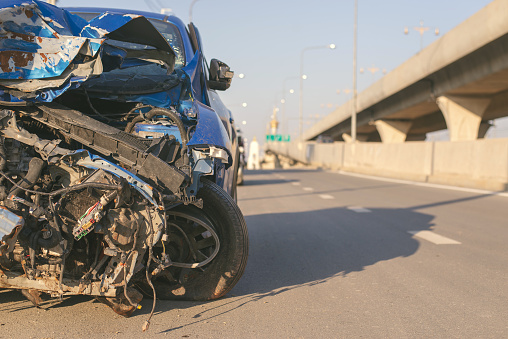 Move your vehicle to a safe place, out of the way of traffic and turn your hazard lights on.


Check yourself, your passengers, and the other driver and their passengers for injury.
If anyone is injured, call 911.


Call the police to file a police report.
Even if it was a minor accident, having police on the scene can keep everyone's emotions calm and prevent the possibility of fraud. When filing your report with the police, tell them what happened without admitting fault. If there are no police dispatched to the scene of the accident, be sure to record all the details of the accident, including the year, make, and model of the other vehicle.


Exchange information with the other driver, including:
Your name
Address
Driver's license number
Insurance information


Look for witnesses:
If there were any eyewitnesses on the scene, ask them for their contact information. Their observations may be helpful for the insurance company to determine liability.


Use your cell phone to photograph:
The other vehicle's license plate
Damage to your vehicle
Damage to the other driver's vehicle
The front, sides, and rear of the other driver's vehicle (so they cannot claim additional damage was caused by you)
The scene of the accident
Any skid marks from your or the other driver's vehicle


Call your insurance company and let them know what happened:
Regardless of who was at fault. They'll record the information about the accident and send an adjuster out to asses the damage to your vehicle. Some insurance companies will recommend specific body shops, but you legally have the right to bring your vehicle wherever you like.


Contact European Collision Center to have your vehicle restored back to its pre-accident condition!


We understand that having an accident is a stressful situation for everyone involved but following these steps will make the whole situation a little easier and help you get your vehicle fixed up and back on the road in no time.