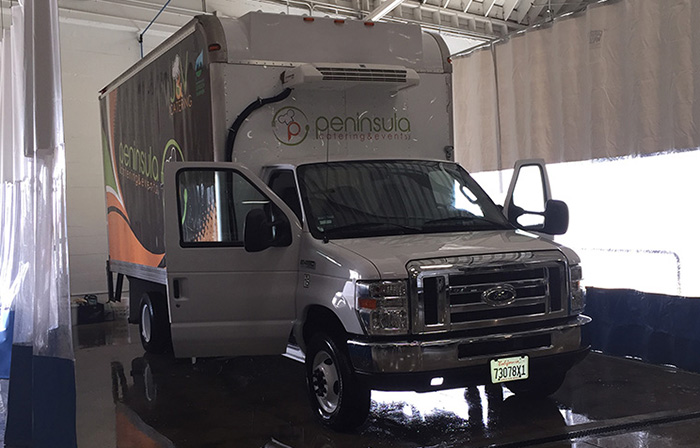 Looking for a reliable truck body shop around Oakland to service your work vehicles? It may surprise you to know that there is a specialized truck and commercial van body shop right in the heart of San Francisco. European Collision Commercial has chosen to work on commercial vehicles, and commercial vehicles only. This allows us to provide expert and efficient service tailored to the special needs of commercial vehicle owners. Our van and truck body shop serves Oakland and the greater Bay Area. The next time a collision happens involving one of your vehicles, give us a try. We will get your vehicle back on the road and earning money for you again as soon as possible, and at a fair and transparent price.
Quality Auto Body Repair at a Fair Price
European Collision Commercial is here to help commercial truck owners when the worst (and the inevitable) happens with quick and expert major and minor collision repairs. However, we are not just the best truck collision repair provider in the Oakland and greater Bay Area. We leverage our expertise in commercial vehicle bodywork to provide other select services to our valued and busy customers. One of these services is up-fitting. While there are many high quality and versatile commercial trucks on the market, often it is necessary to customize them to meet your specific needs. Up-fitting can be major or minor and is often a cost-effective way to upgrade and update your commercial truck fleet. Help your employees do their jobs more efficiently and maximize profits with up-fitted and customized work trucks.
European Collision Commercial is open from 7:30 a.m. to 6:00 p.m. on every weekday for pick-up, drop-off, or consultation. For the convenience of our valued customers, we also offer a 24-hour emergency hotline. Call, email, or come see us. We offer two convenient locations in the SOMA/Mission District and Bernal Heights/Dog Patch/Bayview areas. Our specialized commercial truck body shop is just a half-hour trip from most areas of Oakland. Go the extra mile for the best truck collision repair service in the Bay Area – your hard-working commercial vehicles deserve it.